Partner with Symmetrics Group to overcome generational challenges within your sales organization. What learning mode makes sense for your organization?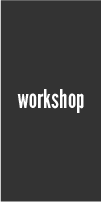 An Interactive Workshop Tailored for Your Organization

Sellers and Sales Managers are invited to an interactive workshop focused on the challenges associated with generational diversity within today's selling environment. In this tailored workshop, participants will explore the broad impact that generational diversity can have internally among colleagues and externally with clients. Gain knowledge and insights gathered from leading sales professionals, data collected in Symmetrics Group's 2016 research study, and activities focused on real-world scenarios.
Workshop participants will:
• Investigate the impact and importance of generational diversity
• Gain education and awareness of generational differences
• Explore a framework for becoming "generationally flexible"
• Address internal considerations for capitalizing on a multigenerational sales team
• Learn how to sell to buyers from other generations
Workshop Outcome
Successfully engage with colleagues internally while building trust and creating value for those you seek to serve; this workshop provides a roadmap that will help you successfully navigate the generational divide(s).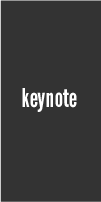 A Keynote as Engaging as it is Enlightening for Your Sales Team

Need an intriguing and highly relevant topic for your annual sales kick-off or an upcoming team meeting? Symmetrics Group can deliver a 60 or 90 minute in-person presentation that helps Sales Organizations understand the impact that generational diversity has on the sales process.
Questions addressed in the keynote include:

• What is generational diversity?
• What do I need to know?
• How have generational differences impacted the sales process?
• How must I adjust to account for generational differences?
• How do I optimize my understanding to build credibility and trust?
Keynote Outcome:
Build trust sooner, increase credibility faster, and gain a competitive advantage within your sales cycle by becoming more situationally aware of the engaged generation.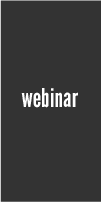 Host a Private Webinar or Join an Open Session to Better Suit Your Needs

Do you have a geographically dispersed or predominantly remote workforce? Symmetrics Group can host a 45, 60, or 90 minute webinar focused on the challenges that generational differences present in sales.
Webinar participants will:

• Learn about the importance of generational diversity and its impact in the workplace
• Unpack a framework for becoming "generationally flexible"
• Understand how to overcome generational perceptions in a selling environment
• Discuss how to apply generational best practices within your day-to-day
Copyright © 2017 Symmetrics Group. All Rights Reserved.